WordPress product pricing is too cheap.
Elementor, the most popular page builder for WordPress these days, has announced a price hike which will come into effect on March 9, 2021.
Comments are as you expected:
Are you freaking kidding me? You guys are hugely successful which means you already make a pleasant amount of cash monthly/yearly but still, this is not enough, you need to charge (A LOT!) more money from your loyal customers!? Are you that greedy?

Angry customer 1
I loved Elementor PRO, but $999 instead of $199 is a complete dealbreaker!

Angry customer 2
Crazy! Your products are very good, but your operation is very bad.

Angry customer 3
Elementor is no longer competing with "WordPress," they're going after the biggest bully in the room, Webflow.
Elementor vs Webflow
Elementor vs Gutenberg is a zero-sum game.
Listen to my recent episode with Matt Mullenweg to get his opinion on Jetpack vs. the world for more clarity. Why compete against an ecosystem that harvests low-price offerings and a general feeling of: I can do this for free?
Elementor would be smart to take on Webflow.
#nocode is a massive movement right now. Coding tools that put the power back into the hands of — well — people like me. Savvy enough to know how web technology comes together, but not smart enough to actually learn how to code.
If you're looking for a product that makes coding a site easy to sell to clients + does the hosting + gives you a billing portal to earn your cut, Webflow is hard to beat. Note: I didn't say it's cheapest way to do all of this, that's the rub.
If I'm Elementor, that's the market I go after. Gutenberg + Jetpack are going to dominate the free/low-cost offering in a year's time. Gutenberg + Full-site Editing inside of free WordPress, is a mass market play into laying the monetization ground work for Jetpack.
Elementor is smart for keeping the beta tag on their cloud offering, too. They're going to build this plane while it's in flight. More on that later.
Elementor Pricing vs Webflow pricing
Elementor old/current pricing: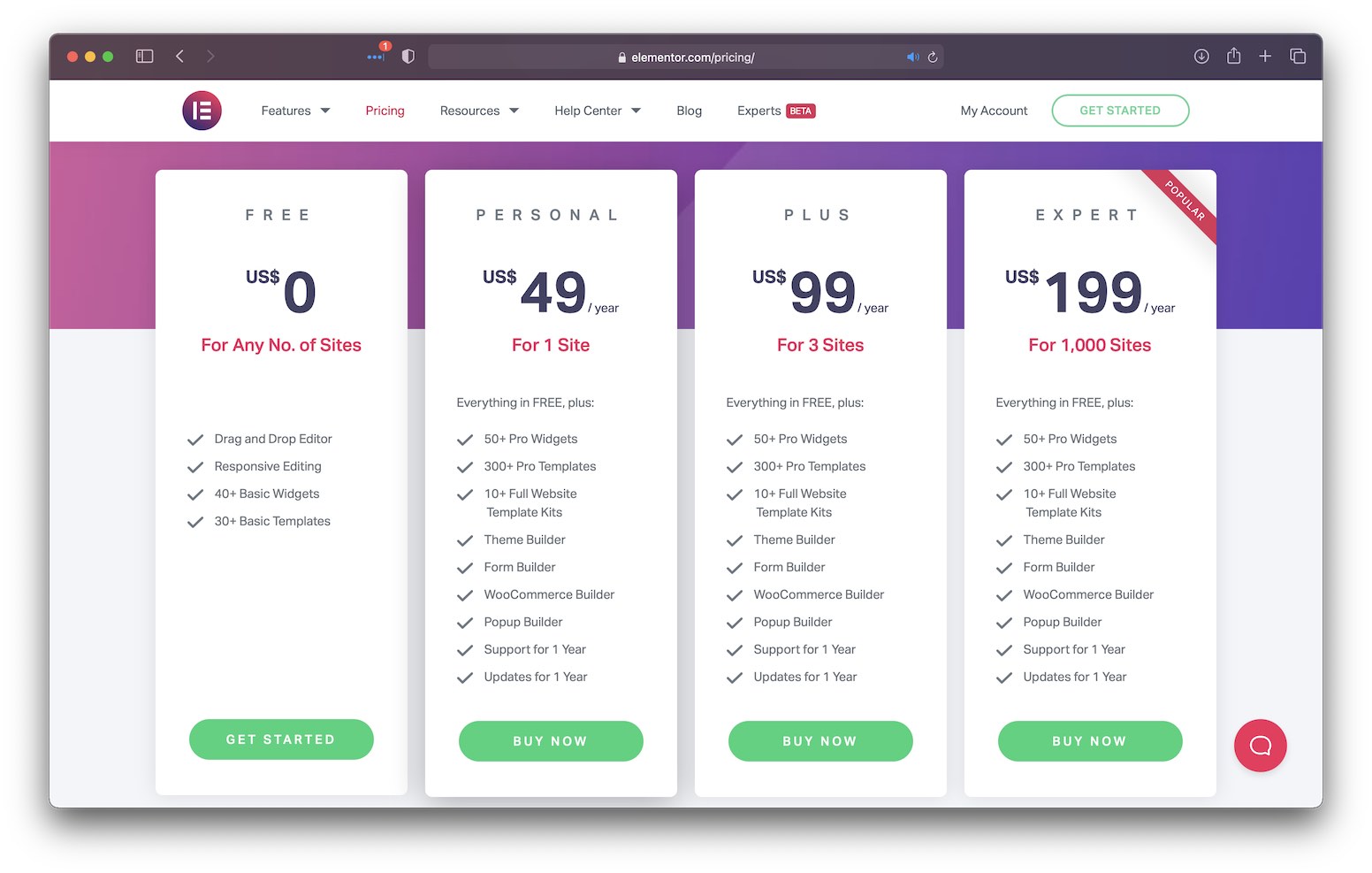 Elementor new/current pricing: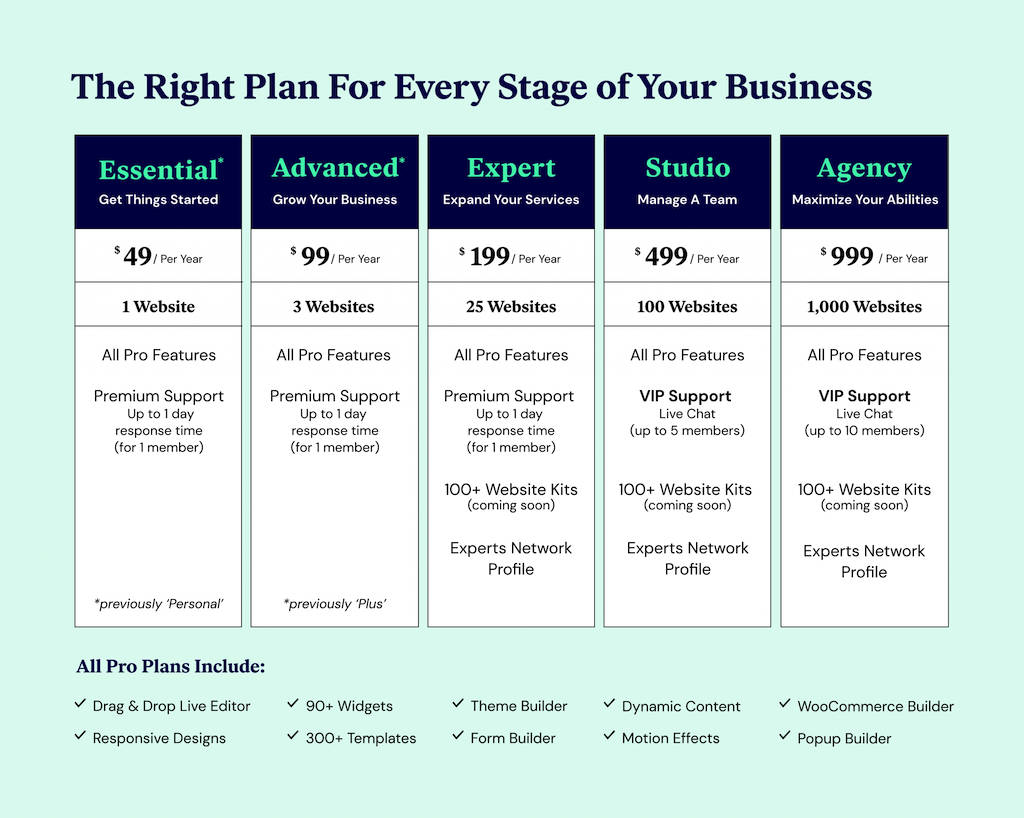 Webflow site plan pricing: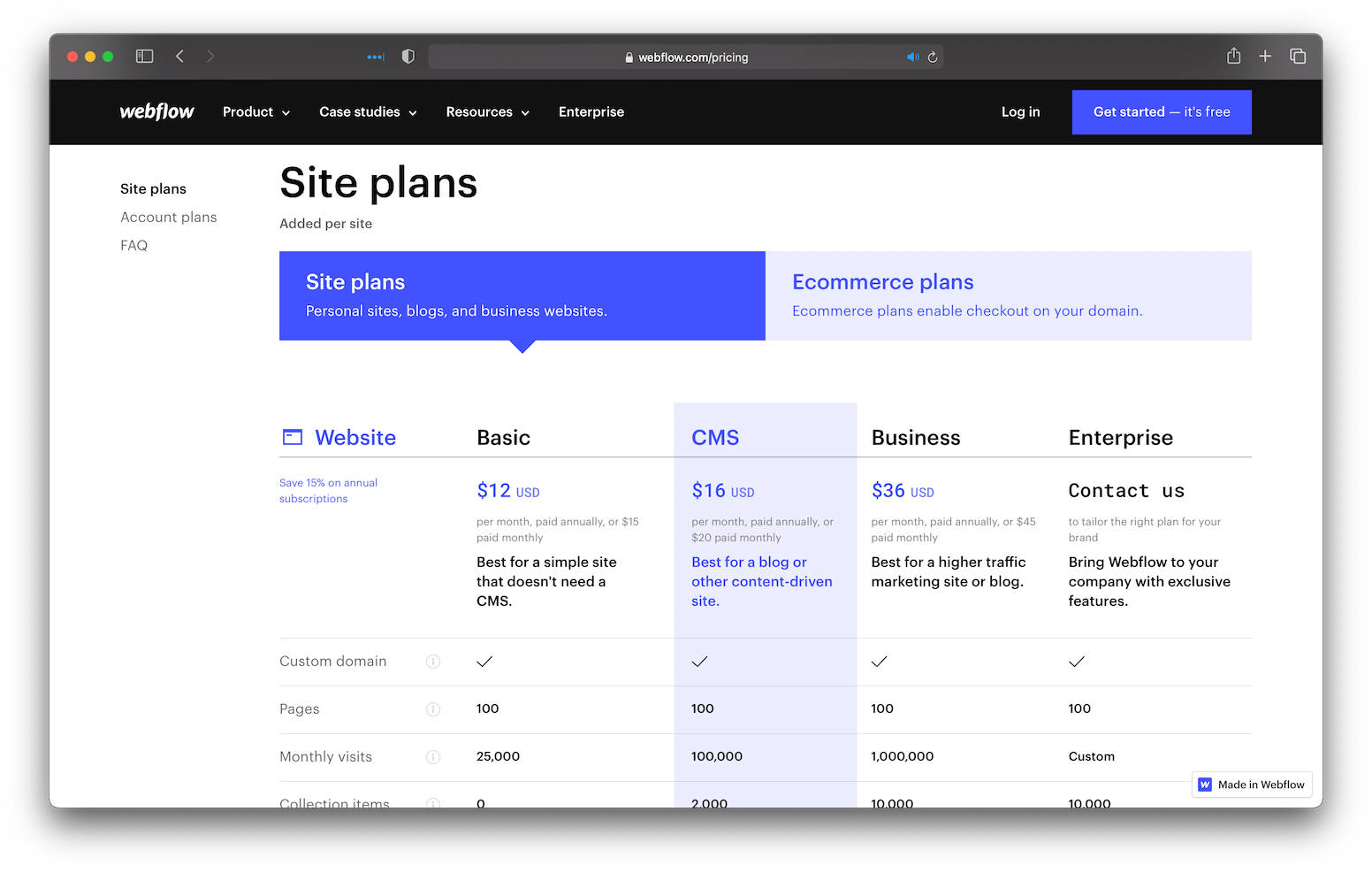 Webflow account plan pricing: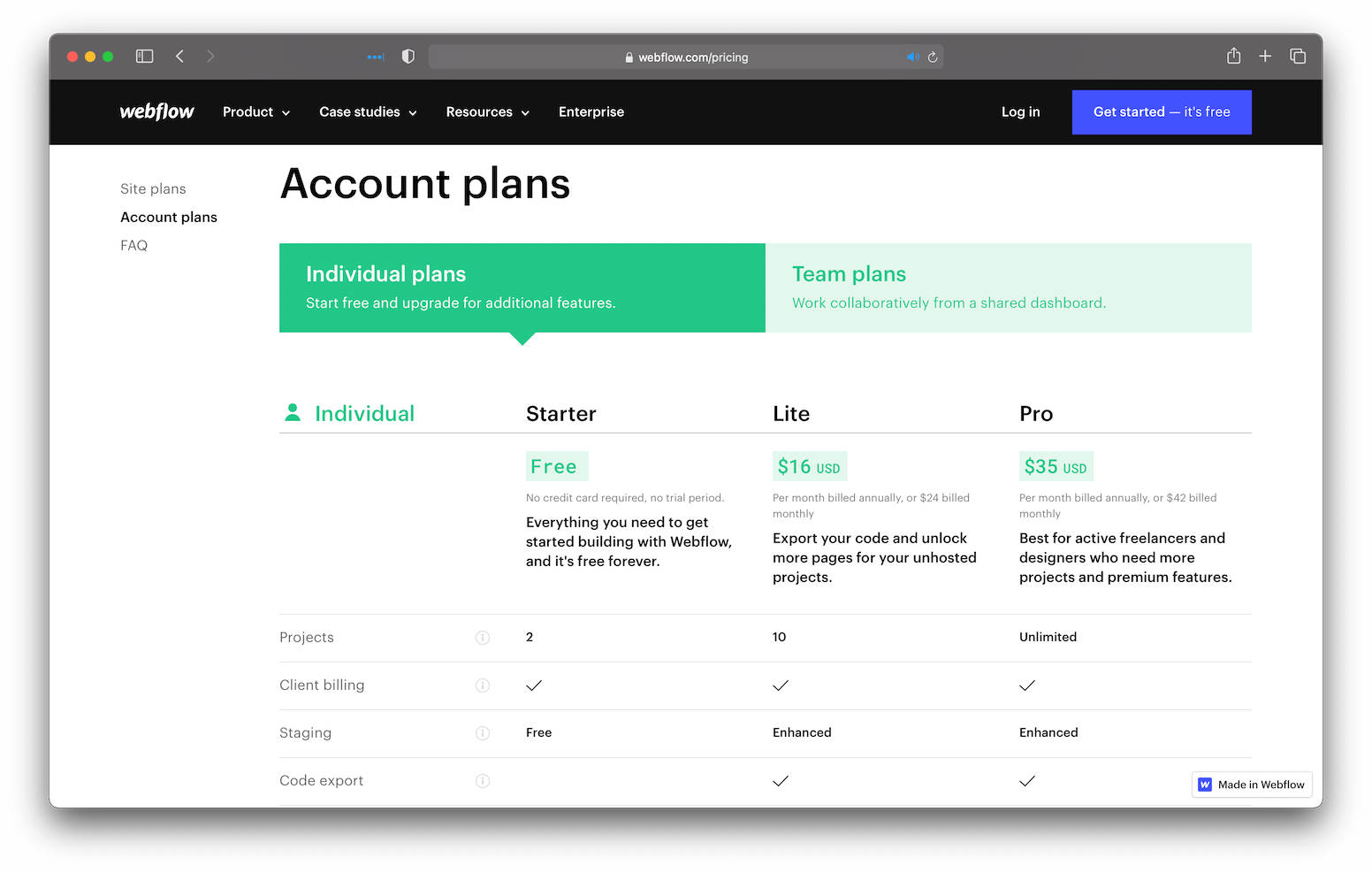 Webflow team plan pricing: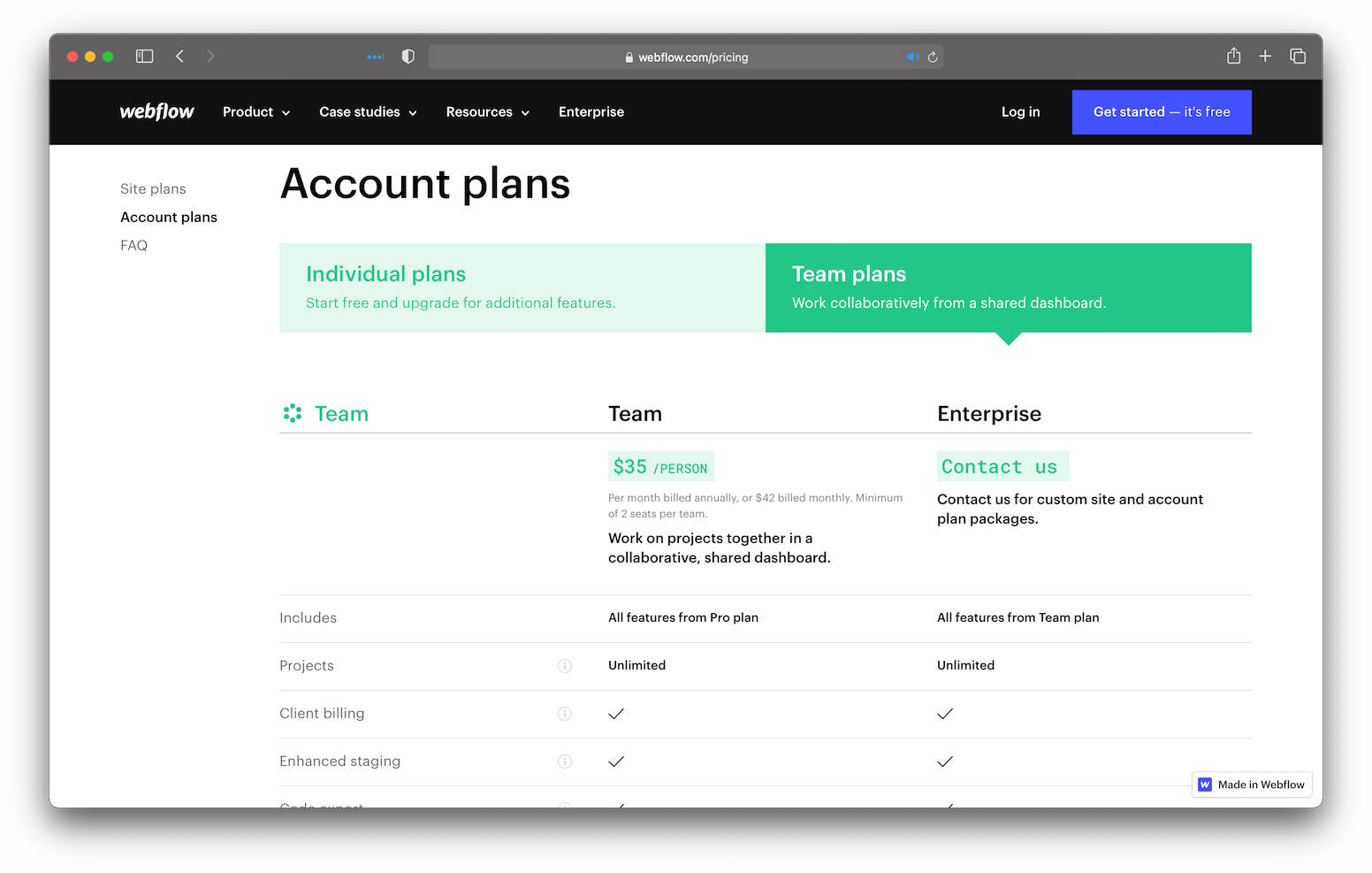 Webflow ecommerce pricing: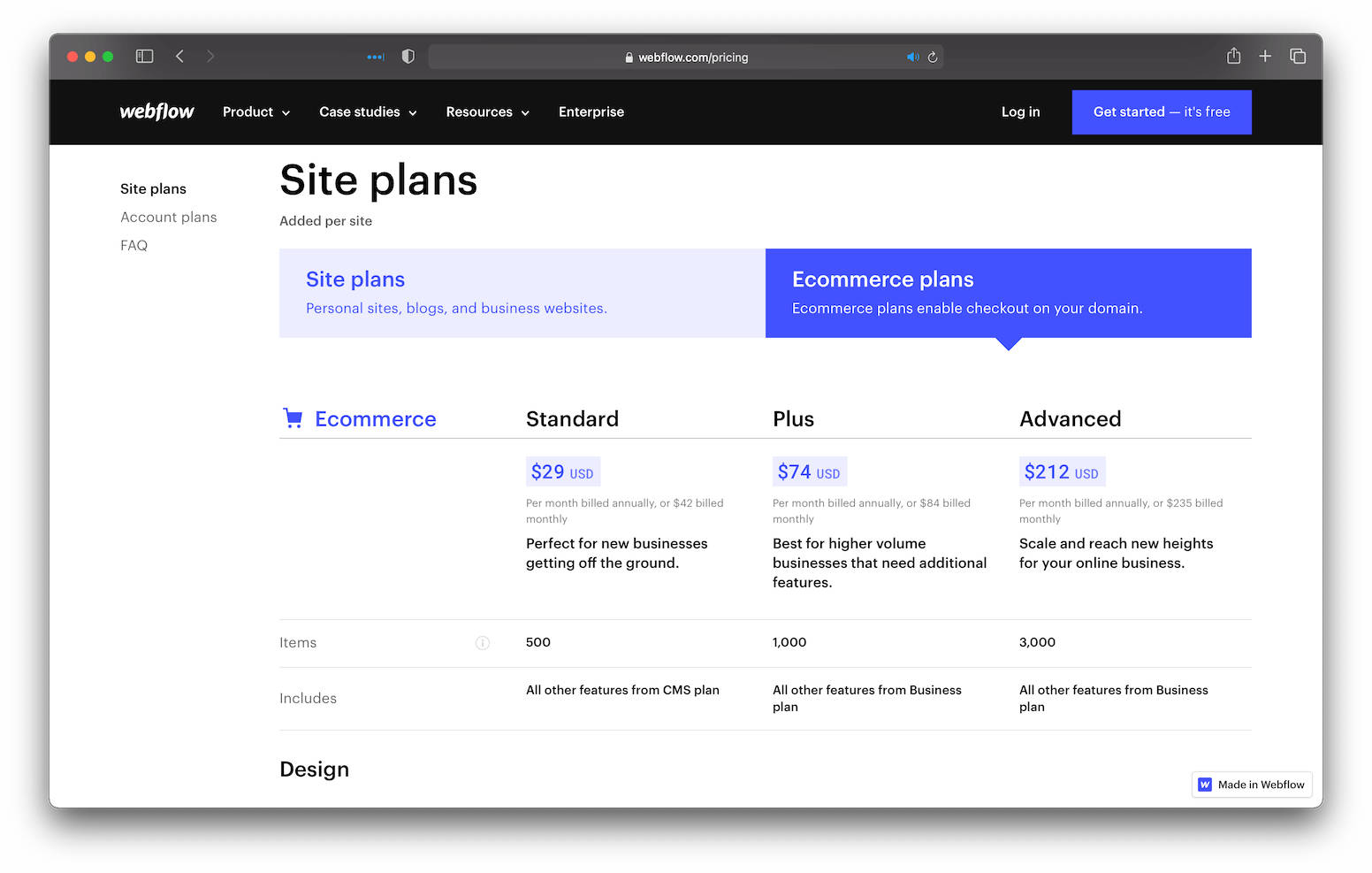 Holy shit, right?
Lets jump on the big Elementor elephant in the room first: $999 for 1,000 sites
At the current price of $199/year Elementor is an absolute STEAL. So when people do back of the napkin math, a 5x increase seems cray, "How could you charge that?!" they shout.
Proper messaging and optics aside as it looks like they fumbled that ball, it's not as bad when the dust settles somewhere near Webflow's corner of the web. The $999/year for 1,000 websites seems like chicken feed when you peel back the curtain of Webflow's free account.
Webflow Teams feature pricing
Allow me to present one pricing model out of this jumble of pricing grids above. I'd say anyone buying into $999/year for Elementor is probably a boutique agency, comprised of:
Agency owner
Project manager
1 Designer
2 Developers
Customer support rep
At least, this was how my agency was configured when I lead it day-to-day. Team plans are charged at $42/per user per month, arguably one of this biggest benefits to using Webflow is to centralize your agencies work all into one platform. The owner can oversee all employees + customers, PM's can manage all projects, and the rest of the team does the actual work on the websites.
The fee to use Webflow Teams, if billed monthly using my boutique agency count is: $252/mo or $3,024 for the year. $2,520 if you decide to pay for the year up front for a team of 6.
Skip the Teams feature entirely you say?! Well, aside from losing all of the centralized management, there's a sub-feature in there that I know a lot of agencies want: white labeling. Pony up if you want to hide Webflow branding from clients.
Webflow Site hosting pricing
Limitations around WordPress websites is something that I have a hard time wrapping my head around. Depending on which industry you hail from, the following will either hurt your brain or you'll feel right at home.
Each plan is going to come with a certain set of restrictions that you're not used to dealing with in the WordPress world, for example on the Business plan, you have a maximum of:
100 Static pages
1,000 Form submissions
3 Content Editors
This + other plan limitations cost $20/mo per website if paid monthly. You heard that right, that's per customer website. Remember, $252/mo is for your Webflow Team account, not the web hosting.
We'll use 35 client sites under management in our agency example, which I think illustrates a healty boutique agency. That's an additional $700/mo in hosting paid to Webflow alone.
We're at $952/mo to use Webflow for our agency of 6 with 35 clients under management.
Webflow e-commerce pricing
What's that? A client wants to sell something on their website? Now the rubber meets the road!
Let's talk limitations again:
Webflow e-commerce standard $42/mo

500 items
Branded emails
2% transaction (so an additional $1,000/year cost)
3 Staff accounts
$50k annual sales

Webflow e-commerce plus $84/mo

1,000 items
Unbranded emails
0% transaction
10 Staff accounts
$200k annual sales
Can you guess which plan Webflow wants you to choose?
Of course you're going to opt for $84/mo just to have the luxury of Webflow not stamping customer receipts with their logo, plus not charging $1,000/yr in transaction fee. Imagine if WooCommerce shipped with a hard-coded cap to how much a customers store earns or a limit on user accounts?
This sounds like a rant, but it's a lesson.
What Webflow does right, that Elementor is learning
Webflow is saying, if you do up to $200k a year in e-commerce business, we'll take $1,008 of that to host your e-commerce site. Want more? Pay more — but to be fair, you get more also, at least on paper.
The part a lot of us get wrong in the WordPress world is we don't align value with expectations. We say, "Do a million dollars of revenue for free!" not aligning the expectations a million-dollar company has.
Which brings us to support.
The cost of support
It was in the new pricing of Elementor's Studio & Agency plan that cemented my assumption on their charge towards Webflow. (That, and the fact they both have Expert's corners: Elementor vs Webflow)
Studio plan $499/year + VIP support up to 5 members
Agency plan $999/year + VIP support up to 10 members
Digest that for a moment.
Your entire agency can open up a ticket with Elementor, to request support. Do you allow 10 people in your customer's company to file a support ticket with you? If you charge for it, awesome, if you don't you're crazy.
I'd venture a guess (he says sarcastically) that support is a high-cost for Elementor, given their promise + target customer type. The literally give a website building tool away for free, so that anyone can charge any sum of money as a service. It's an unhealthy imbalance that the WP builder crowd has seemed to forgotten or willfully ignored. As if WordPress being opensource and "free," so should any other product including support in this space.
Webflow isn't ashamed at charging for support and simultaneously doesn't paint the clearest picture for someone who might be paying even $1,000/mo as an agency. They have a customer support policy (https://university.webflow.com/customer-support-policy) that gives you the standard 48hour response, while reserving dedicated support for Enterprise clients which you need a custom quote for. I'd Imagine that to be around the $5k/mo ball park after you talk to a sales person.
The white glove support premium is what you ask your client to pay, why shouldn't Elementor do the same?
The battle of the platforms: Elementor vs Webflow vs Jetpack
We didn't finish the calculations in the previous section…keep those 35 clients in mind.
At Pagely, you can buy a dedicated server for $499/mo that serves 35 individual WordPress apps. You get AWS infrastructure and a dedicated top-tier support team — lets say on par or better than Webflow.
Break down Elementor's $999 plan to a monthly fee, and you're at $582/mo for hosting + Elementor.
You don't need a contact form plugin or a pop-up plugin, because Elementor provides that for you. And guess what? They'll provide more in the future. That's where they are headed, that's why their cloud solution still has the beta tag on it.
It's not going to happen now, but in a years time — maybe even two — they will have more 3rd party plugin features built into Elementor, maybe even e-commerce.
Just. Like. Jetpack.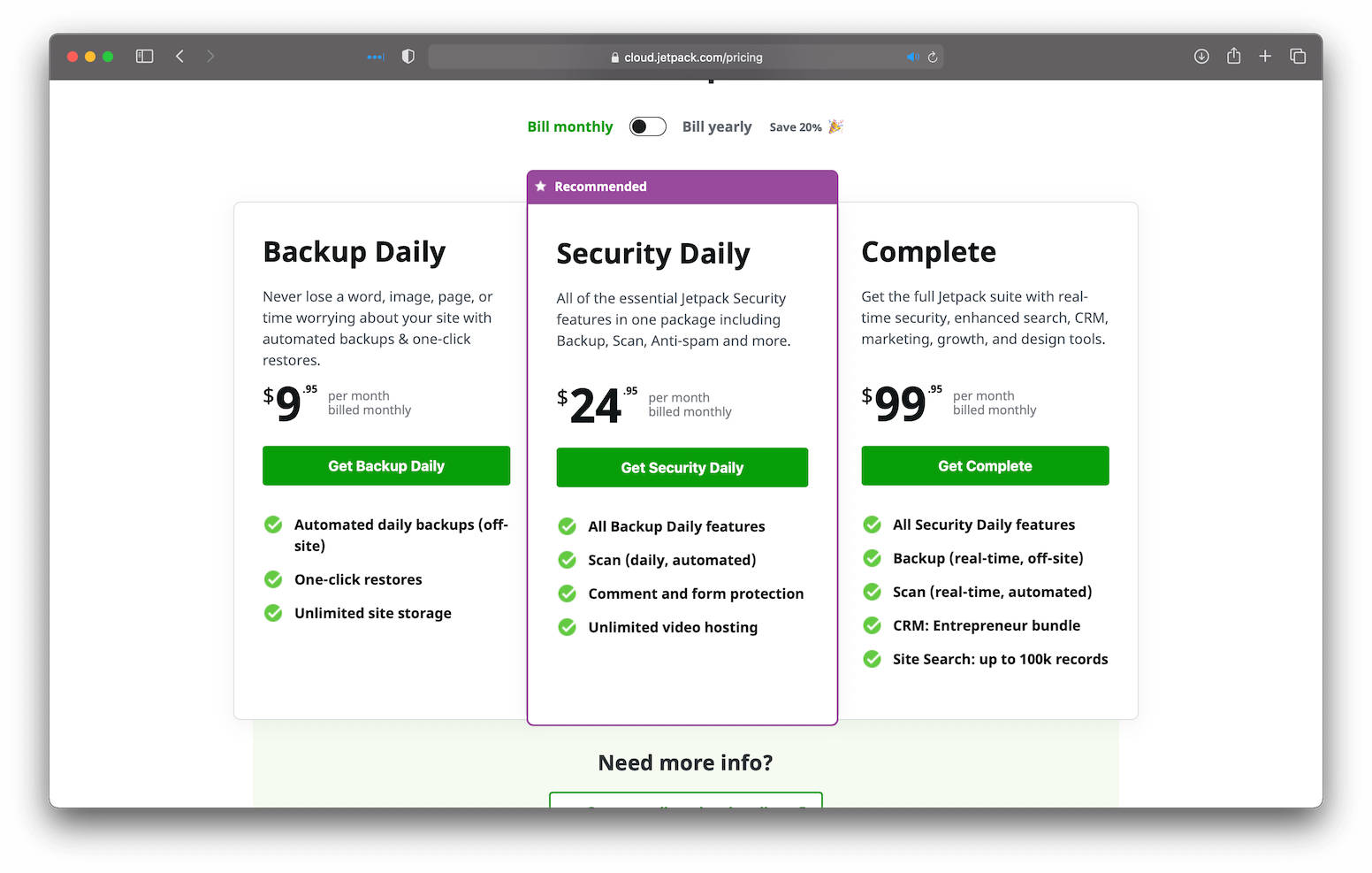 Jetpack will win in the free to cheap builder space.
For <$200/year you'll get everything you want as a small business owner.
From $201-$999/year you can become a WooCommerce shop.
Where would that leave Elementor?
They need to start upping their game and pick on another brand that doesn't have the reach + brand that Automattic does — and might as well play nice with WordPress while they're at it, too.
If Elementor is too expensive, you're doing it wrong
Don't build a bridge of profits on a foundation that's too cheap to withstand the weight.

Me
Even the most amateur site builder (in the US) should be charging at least $1,000 to build a complete website solution. Remember, Automattic just set the bar for you charging $5,000 to build websites under their brand, surely you can sell someone on personalized value.
A healthy digital agency is not formed in the transaction of the website build alone, but on the on-going support you provide them. Even at $99/mo to support clients, your revenue per customer is around $2,200/year.
If you need help selling care plans, go talk to my friend Troy at WP Elevation.
I created a video titled Faeturelust a while back to illustrate the fallout of how cheap product prices hurt WordPress economy + expectations for both the agency & the client.
We're living in times of a market correction. Smart product companies are going to charge for the value that hey are worth, and it's up to them to deliver on that promise.
You want to have businesses survive, it's better for you and your clients. Shuffling around tools and products for price alone is a short term game.
p.s. I think lifetime deals for WordPress products should die in a fire.
Hey! I have a new podcast coming soon for WordPress news. Join in at The WP Minute. If you build a lot of sites for clients and need a fun way to support them, embed videos right inside of the WordPress admin with Easy Support Videos.